Everything I Own in a Box to the Left
I've been here before.....
In fact, it was just last year when I was faced with this same task. Then I chose not to do it but now, I'm filling my amazon cart in preparation to complete the task. What exactly am I talking about? The dreaded task of packing an emergency hospital bag. It's only tagged that if you're prepping for a homebirth like myself. In planned hospital births, this is an exciting time.............a precursor for baby's arrival. That wasn't my thought process during my first pregnancy. Packing a hospital bag meant I was believing that I wouldn't have my baby at home like we prepared to. (The checklist given by my midwife specifically stated that packing a hospital bag was not a jinx and she encouraged clients to do so in case of a transfer). I bypassed the note and scurried to the next thing on the list because "I have faith and I don't need to pack a hospital bag."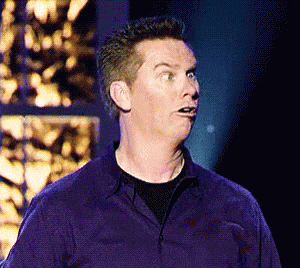 !!!Spoiler alert!!!: I didn't pack a hospital bag and I didn't have my sweet baby at home. Don't worry, we'll talk another time about my birth story but for now let's discuss why yah girl will definitely be putting everything I own(necessities) in a box(bag) to the left(at the door) this time around.
Since I didn't pack a hospital bag, when I decided to transfer to the hospital, it was just a big nuisance attempting to pack one before leaving. I remember just tossing stuff in there without a care if I had everything I needed. Besides, this was my first birth, I didn't really know what I needed anyway. Lol I ended up with bleached joggers, an oversized tee, enough panties for the whole postpartum floor, a toothbrush, a couple of pads and my phone charger. If there was anything else in the bag, I don't remember. But good thing my stay was only overnight because sister girl would've been in trouble. Big trouble since with the covid restrictions, once you were inside of the hospital you couldn't leave out (guest included). So Kevin couldn't have retrieved any other items for me that were outside of the hospital.
While attempting to get through a contraction, I remember hearing my doula and photographer in the distance, trying to decide what outfit and other items to put in the baby bag for Kyle. My doula later shared how hard it was to be tasked with picking Kyle's first outfit and how that was supposed to be a moment for me.
I didn't have a certain outfit in mind, so I wasn't attached to what was packed for him. The outfit she chose was super cute so it worked. Having gone through a transfer, I am now very much so aware of why it is important to have an emergency hospital bag packed. With a few days over five weeks left until my estimated due date, I plan to gather all the items I need this week. In case you're curious about what I plan to pack, I'll make a list (in no particular order) below:
For Mama :
Robe

PJs

Wallet (ID)

Birth Plan

Socks

House shoes/Slippers

Depends

Frida Mom Perineal Cooling Pads

Frida Mom Peri Bottle (so much better than hospital issued one)

Perineal Ice Packs

Dermoplast (hospital provides but a great postpartum must-have)

Sitz Bath

Nursing bra

Phone & charger

Face Towel

Bath towel

Dr. Bronners unscented soap

Dr. Bronners lotion

Urban Skin RX skincare products

Headscarf (because these edges gotta be laid, Okurrrrrr!)
For Leah:
Two onesies

Two outfits

Diapers (Honest/Huggies Special Delivery)

Wipes

Bath towel

Face towel

Vaseline

Hat

Socks

Blanket
This time, I can finally feel the anticipation that other moms feel while packing their hospital bags, knowing that whether or not I use it, it's okay. Not experiencing the birth I prayed and prepared for was traumatic and shortly after, I thought I would not desire to have additional children. Clearly, that thought was short-lived. 6 months to be exact. LMBO Now, I have an open mind about labor and birth. I know that the Lord [CAN] give me the desires of my heart but I also know that if He doesn't, He's still good. I know that having a home birth is possible and many women before me have done so but I also know that if I don't have a home birth, I didn't fail and it doesn't make me less amazing because I didn't do so.
I birthed my son on Passover and it was such a depiction of God's grace to our family. He covered us with His blood and He spared our first born. That made the 46 hours of labor that much more precious. To my home birth mamas, pack that hospital bag. Not because you lack faith but because you still desire a birth that you are 100% apart of.